Foodservice Australian lamb
Aussie Lamb ticks all the boxes for what today's North American diners are looking for. Our lambs graze on pure, natural Australian grasslands and pastures throughout their lives, resulting in lamb that's delicious and mild tasting, flavorfully lean and tender, and free of artificial additives and hormone growth promotants. These are just some of the many reasons you – and your guests – will love naturally raised Australian lamb. With little-to-no bone, and well-trimmed of fat and waste, there are economic advantages as well.
Find a supplier
Our supplier database can help you find a source of Aussie lamb distributed in your area. Send us an email and we can help point you in the right direction.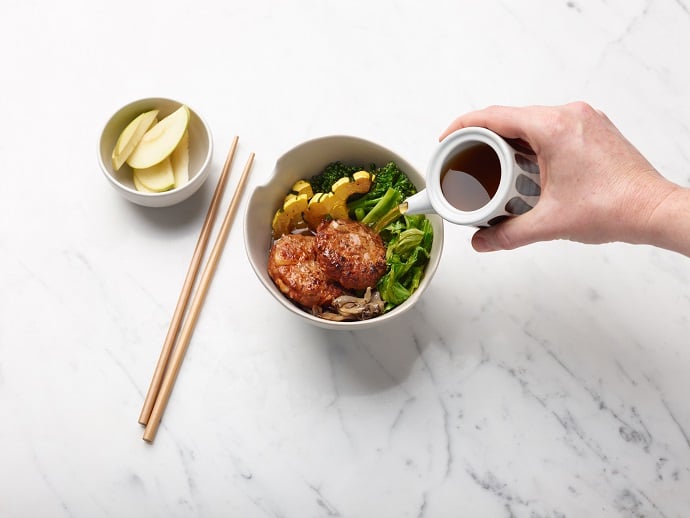 Aussie lamb – ready for foodservice
As a leading exporter of lamb all over the world, we have the scale and consistent supply to meet the demands of the US foodservice market. Exporters offer a variety of value-added primal cuts, trimmed and packed to meet your specifications. All cuts are available in user-friendly portions to save time and money, and accessible year-round in consistent, scalable supply.
Aussie lamb is:
Aged to perfection; the time in ocean-transit actually benefits the flavor of Aussie lamb, as it wet-ages en route to the US.
Cost effective; trimmed to specification for maximum yield and with minimal waste. Aussie lamb's superior 12-week shelf life helps with this too.
Traceable all the way back to the farm, thanks to world-class quality systems including state-of-the-art identification.
Naturally mild in flavor, thanks to pasture-raised animals from carefully chosen breeds that are younger and leaner without compromising eye muscle size.
Available with an eating quality grade through the MSA system to ensure a consistent quality, foodservice operators can rely upon.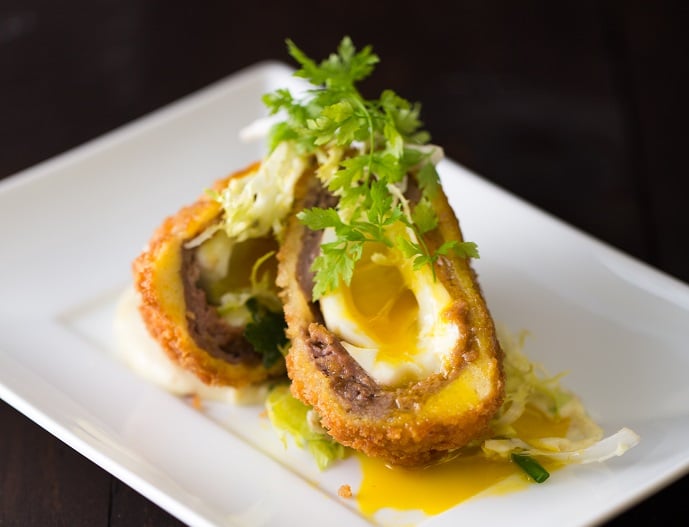 Nutrition of Lamb
Aussie lamb is lean and low in cholesterol compared to other animal proteins. In fact, half the fat in lamb is monounsaturated, the same type of fatty acids found in olive oil. In keeping with the latest guidelines from USDA, North American diners are looking for lean, sustainable proteins and alternatives to the menu standards.
For health-conscious diners or your healthy menu development, here are the lamb highlights:
Australian lamb products are lean and naturally contain 13 essential nutrients required for good health, including Iron, Zinc, Omega-3 and B vitamins.
Lamb is one of the best sources of well absorbed iron (otherwise known as heme-iron) and zinc, more effective than the iron and zinc found in plant-based foods.
Not only is Australian lamb lean (when trimmed of visible fat), because it is
pasture raised, it is a valuable source of Omega 3 fatty acids, the same 'healthy' fat found in fish.
For more information on the nutritional value of lamb, visit www.leanonlamb.com.
Read more on nutrition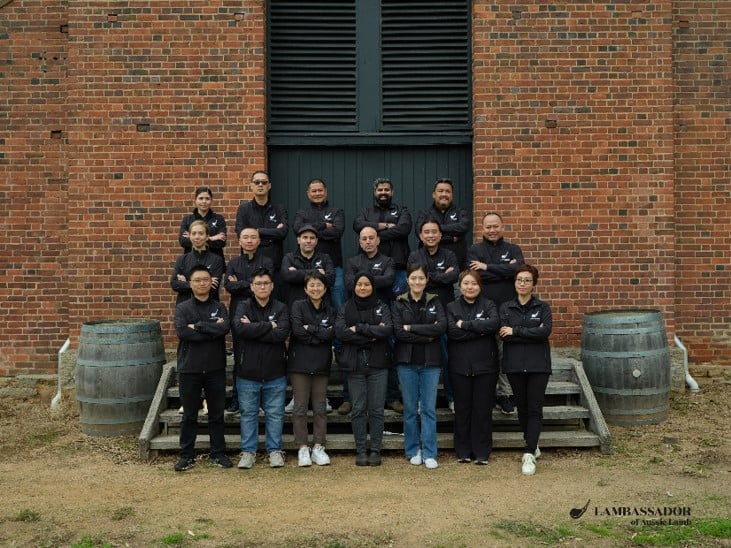 Meet Your Lambassadors
Food service professionals and butchers passionate about Australian Lamb come together to bring you on a discovery journey of recipes, knowledge, and tips to enjoy the Australian Lamb.
See More
Lamb Cuts Guide
Australian lamb cut chart and cooking methods PDF. Contains US and Australian cut names and numbers.
Click here to download PDF
Australian Lamb Recipes
All-natural Australian lamb fits right in the applications and cuisines that today's diners are looking for. All the details you need are right here. So get clicking. Then get cooking!
See more foodservice recipes