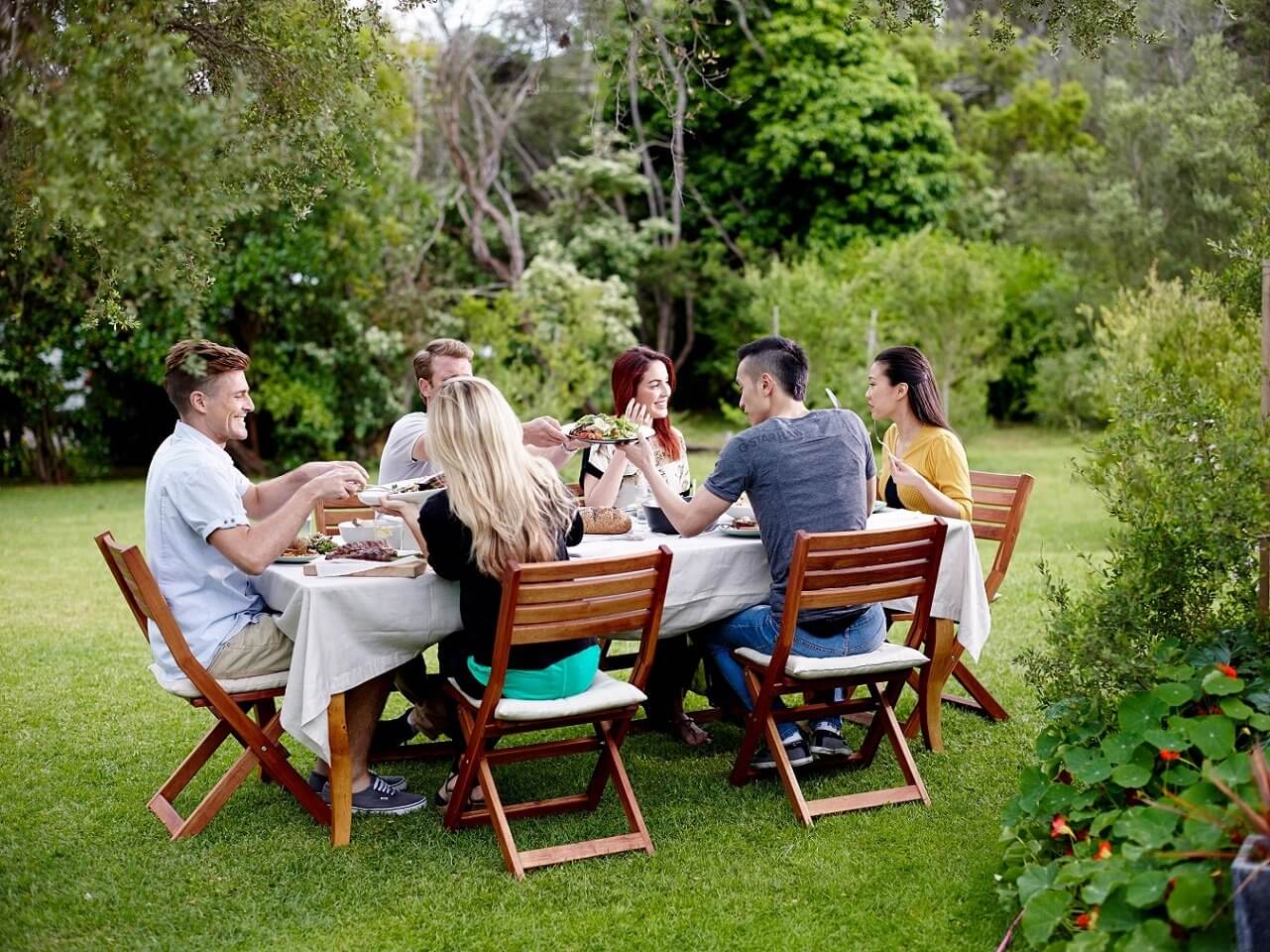 Frequently Asked Questions
Why should I include Aussie lamb and beef on my menu?
US Chefs are looking Down Under for their grassfed beef and lamb for a number of reasons. Some like the animal welfare aspects of our pasture-raised and grassfed production systems.
"When you start with really high quality lamb, raised the right way like they do in Australia, you don't have to doctor it up. The flavor work is done for you, you just need to accent it." - Chef Michael Slavin, Houlihan's
"We currently serve Australian Lamb in our catering department, but are looking into Aussie grassfed beef now as well. At our size and scale, the economics matter a lot. We hold sustainability as a core value, and love local and supporting small farmers, but we also have to find solutions that translate to scale and still embody those values. We're hopeful that grassfed beef from Australia can be part of that solution." - Chef Martin Breslin, Harvard Dining
"Australia has always been synonymous with great lamb. A chef's job is to make delicious food and that starts with the best ingredients, so you have to stay current and curious about what's out there, and always look for the best products. In my Dallas restaurants I serve a lot of grassfed lamb and beef, especially in private events. Both my guests and me are looking for ingredients that have integrity, like beef and lamb that's raised humanely and naturally, and that have a healthier profile with great flavor. That's the Aussie way!" - Jet Tila, Food Network's Cutthroat Kitchen
"When you start with really high quality lamb, raised the right way like they do in Australia, you don't have to doctor it up. The flavor work is done for you, you just need to accent it."
Why grassfed?
Some are attracted to the choice of lamb or grassfed beef from livestock that graze on open, natural grasslands and pastures. For others, the fact that grassfed beef and lamb can contain less fat (fewer calories) than other meat products is a plus. For many more, it's the flavor of a pure product of a pure environment.
Is cooking grassfed beef any different than cooking grainfed beef?
Grassfed meat requires less cooking time due to its high protein and low fat content. 30% less cooking time is a good rule of thumb. Before cooking, bring your grassfed beef up to room temperature. This allows for a well-seared exterior and warmed interior without having to use excessive time to cook (and dry out your meat).
*Consuming raw or undercooked meats may increase risk of foodborne illness
Since Aussie beef and lamb come from across the globe, doesn't that harm the environment?
Our beef and lamb comes from Australian suppliers committed to environmental sustainability. Transportation of meat by ship is actually very efficient, contributing less than 5% of greenhouse gas emissions from Australian farms to US distribution centers. Food miles are not an accurate indicator of environmental impact. Australian ranchers have significantly reduced their greenhouse gas intensity by nearly 15% .
What's the nutritional profile of Aussie beef and lamb?
When it comes to choosing healthy proteins, lean Australian beef and lamb are delicious and healthy choices for beefing up high quality protein needs. With Australian cattle and lamb raised predominately on pasture, Aussie beef and lamb products are classified by USDA guidelines as texture lean or lean. They naturally contain 13 essential nutrients required for good health, including Zinc, Omega-3 and B vitamins. Beef and lamb is also one of the best sources of well-absorbed iron (otherwise known as heme-iron) and zinc, more effective than the iron and zinc found in plant-based foods. Iron is important for energy, brain function, healthy growth and development, particularly in babies, toddlers and children, and zinc is important for a healthy immune system. The latest dietary guidelines from the USDA recommend eating 3- to 6-ounce portions of lean (less than 10% fat) or extra lean (less than 5% fat) meats three to four times per week. Enjoy with vegetables for a satisfying, tasty meal which will help to meet your daily iron and zinc requirements.
Does Aussie grassfed beef have the same grading system as US beef?
Australia has its own grading system called MSA (Meat Standards Australia), which is based on 16 factors that influence eating quality, from marbling to age, hormone use to pH levels. The MSA system was developed from a consumer taste perspective. We started with what consumers like when they are eating beef and worked back to determine what characteristics in the beef contributed to what they liked. Click here for more info about MSA.
What Aussie lamb cuts are available to me here in the states?
It's always a good idea to check with your supplier to find out what's available in your area, but commonly available cuts include racks, loins, shoulder, leg (bone-in and boneless) and shank.
Where can I find a supplier?