Foodservice Australian Beef
Australia is known around the world for outstanding natural beef, particularly our grassfed beef that comprises 70% of our production. Our grassfed cattle graze native and improved pasture varieties — a natural product of a natural environment. Beef that's all-natural, minimally processed, free of artificial additives. These are the exact standards today's diners are looking for.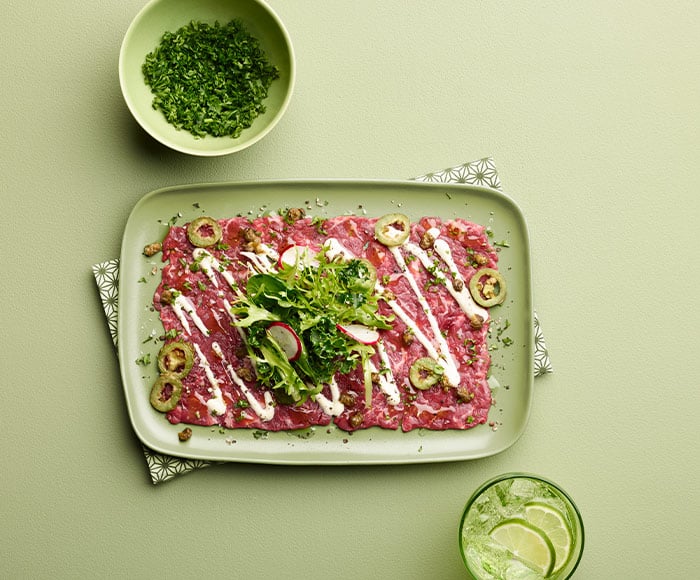 The flavor of...
The flavor of our natural, wholesome beef shows you why Australia is recognized internationally for producing tender, juicy beef. And it's no accident. Australia's MSA grading system gives buyers in the US the ability to purchase high-quality, graded grassfed beef.
For more on the MSA grading system, click here .
In addition to grassfed beef, foodservice buyers can also choose grainfed beef from Australia, from high-end Wagyu products to grainfed options.
Aussie beef - ready for foodservice
As a leading exporter of beef all over the world, we have the scale and consistent supply to meet the demands of the US foodservice market, especially for grassfed beef that can be difficult to source at high volumes domestically.
Aussie beef is:
Aged to perfection; the time in ocean-transit actually benefits the tenderness of Aussie beef, as it wet-ages en-route to the US.
Cost effective; trimmed to specification for maximum yield and with minimal waste. Aussie beef's superior 20-week shelf life helps with this too.
Traceable all the way back to the farm, thanks to world-class quality systems including state-of-the-art identification.
Available in a wide variety of products for every taste and type of operation, grassfed to grainfed & wagyu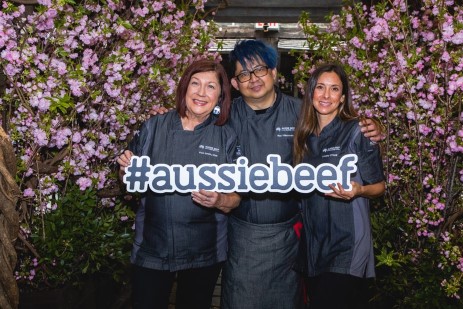 Beef Mates
We're proud to partner with our Aussie Beef Mates, world-class chefs who know and love working with Aussie Beef. Check out our mates!
See More
Find A Supplier
Our supplier database can help you find a source of Aussie beef distributed in your area. Send us an email and we can help point you in the right direction.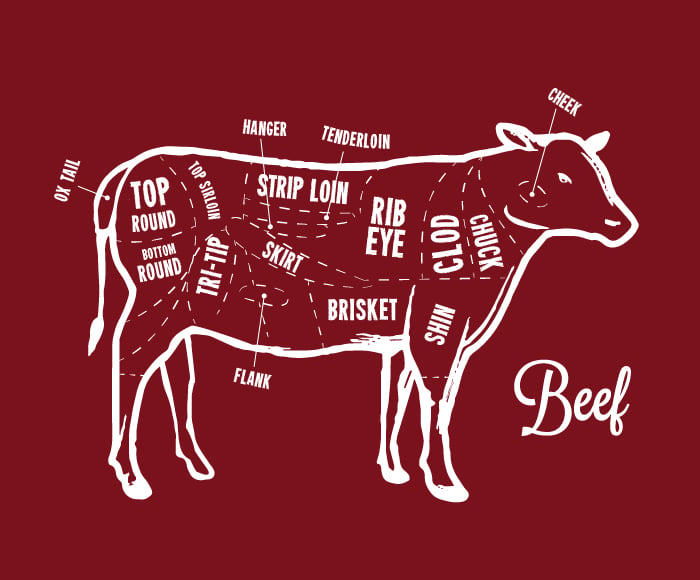 Beef Cut Chart
Australian grassfed beef cut chart and cooking methods PDF. Contains US and Australian cut names and numbers.
Click to Download PDF
Ready to get cooking?
All-natural Australian beef fits right in the applications and cuisines that today's diners are looking for. All the details you need are right here. So get clicking. Then get cooking!
See more recipes