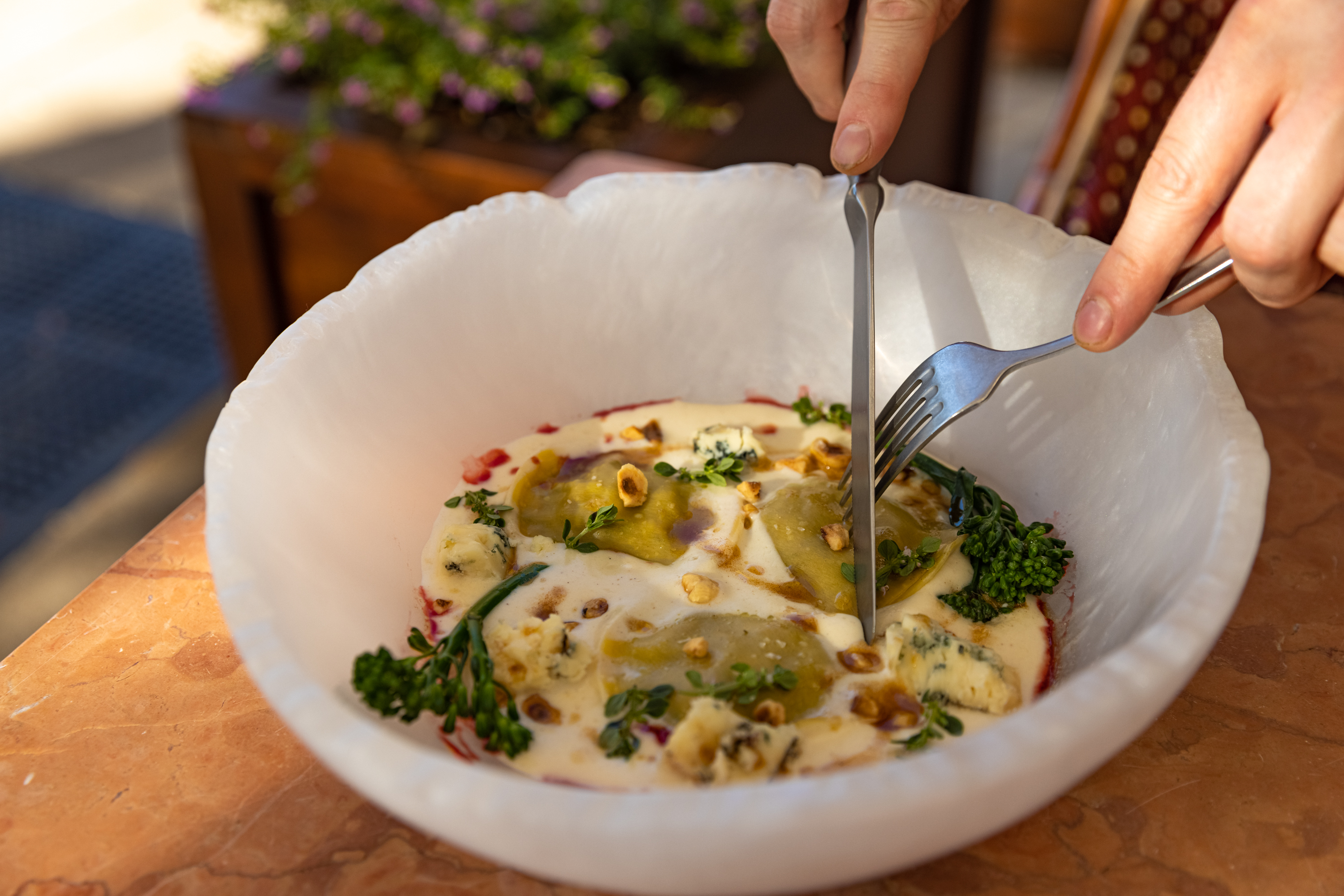 When we learned we'd be teaming up for StarChefs restaurant week with Chef Christian Dortsch at Georgie in Dallas – part of Aussie Curtis Stone's burgeoning restaurant empire – we were definitely stoked. Even more so when we met the bloke and got a look at his dish! This gorgeous hand-made pasta is exhibit A through Zed in showing how to elevate a comfort food to be worthy of the best restaurant in Dallas. Beautifully braised Australian lamb is tucked inside ravioli in a luxurious plate presentation. Let's unpack this!
The Australian lamb leg is braised for several hours in red wine, herbs and spices from fennel seed to cardamom and clove – "...warming spices take the edge off of lamb, making it more approachable to a broad audience," says Chef – then shredded and left to soak in the pureed braising liquid. Combined with a traditional farce, it's ready to perfectly fill those ravioli. But wait! There's more. The plate-up is over-the-top richness, with a white pepper bechamel, a sharp pungent finish from smoked Kentucky bleu cheese, and chopped hazelnuts. A blood-orange gastrique shows off more technique, and provides a key balancing element. Wow!
"People absolutely loved this dish; it was a massive hit that far exceeded our expectations. Aussie lamb is made with integrity and you can taste the difference. When the farmer puts all of the love and attention into raising a beautiful sustainable product, the chef's job actually becomes easier! No one, and I mean no one, raises lamb as delicious as Australian."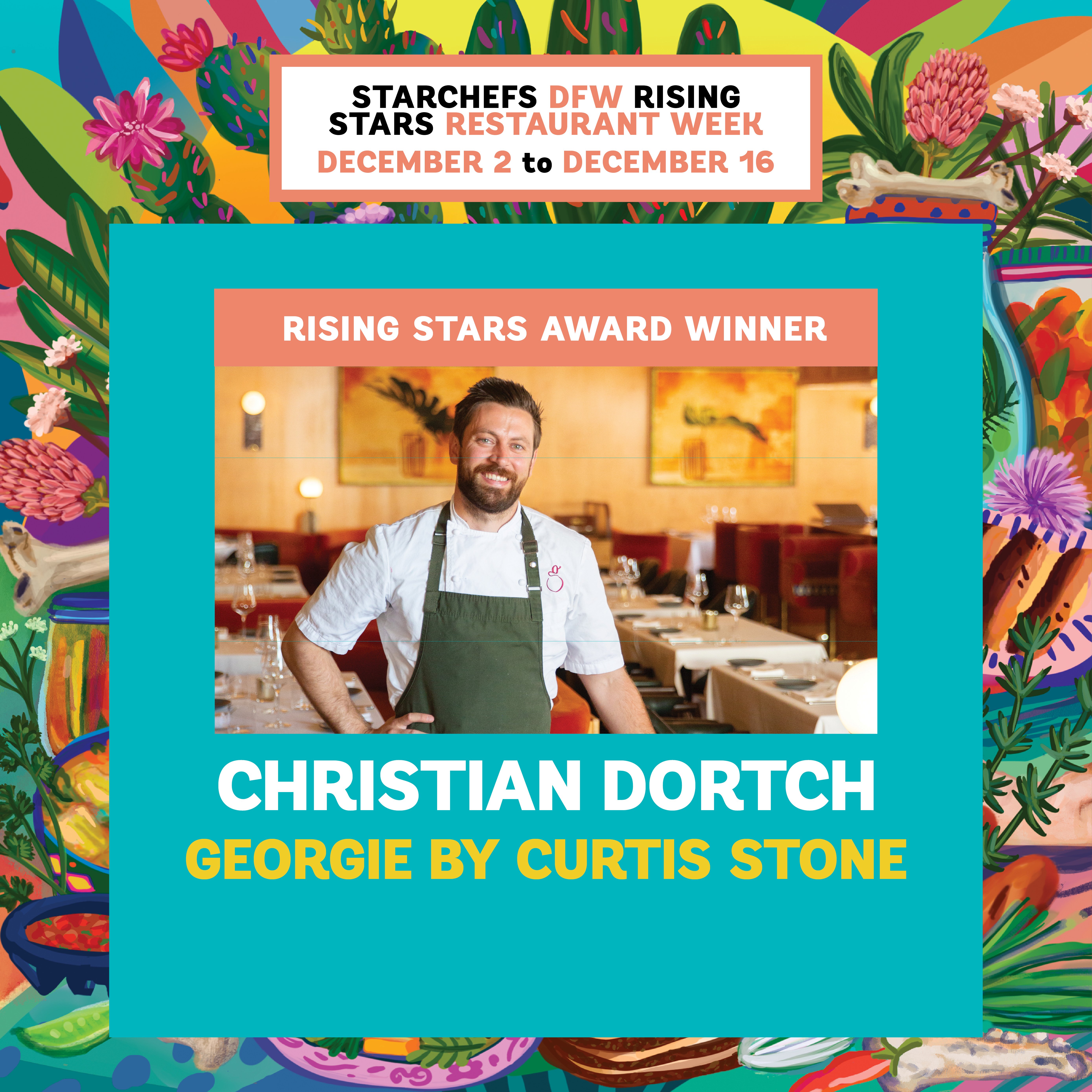 We can't wait to get back to Dallas and see what this rising star Chef will cook up next. Good onya chef! Check out the recipe details here.