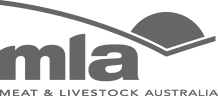 Prep time 1Min
Cook time 1Hr
Technique
Meat Goat
Cut Flank
Serves 0
Ingredients
As needed vegetable oil
3 lb fresh Australian meat
2 ea Scotch Bonnet peppers
½ tsp black pepper or allspice berries
2 ea yellow onion, diced
3 ea scallions, sliced
4 ea garlic cloves
3 ea thyme sprigs
1 ea small knob fresh , grated
2 tbsp salt
2 ea russet potatoes, diced
2 ea carrots, diced
2 qt vegetable stock
¼ c curry powder
½ tsp Chef Paul Prudhomme Cajun Seasoning
Method
In a rondo, heat some oil and brown the goat meat. Remove and set aside.
Add the Scotch Bonnet peppers, black pepper, onion, scallions, garlic, thyme, ginger, salt, potatoes, and carrots and saute for 2 to 3 minutes.
Add goat meat back to pot and deglaze with stock. Stir in curry and Cajun seasoning. Simmer on low heat until goat meat is tender and delicious, about 1 hr.